W7 is an amazing affordable brand and I feel like their products really aren't talked about much which is a bit of a shame as the quality of their products is actually great. I've literally LOVED almost everything I've tried from W7! They have some amazing products which have been incorporated into my daily routine so W7 have definitely become one of my favourite drugstore brands recently.
Here's a little post dedicated to some products of theirs which are comparable to some higher end products, but there are so many more dupes they have (e.g. Benefit They're Real mascara, Charlotte Tilbury Filmstar Bronze & Glow, etc) so definitely check out some of their other products!
These two products are incredibly similar and both do the job really well. Both can be used all over the face to set your makeup, or can be used just under the eyes and other areas of the face to brighten and highlight those areas. Although the W7 Banana Dreams powder isn't as finely milled as the Ben Nye Banana powder (review here), it's much more brightening and I feel like it actually sets my concealer a little better under my eyes. The W7 powder is also great for mattifying!
HIGH END: Hourglass Modernist Eyeshadow Palette (£56) | DUPE: W7 Making Waves Eyeshadow Palette (£3.99):
I actually haven't tried the Hourglass Modernist palettes because, well, they are £56... But these W7 palettes look extremely similar! I have the shade 'Entourage' which consists of 5 matte shades in varying neutral shades, and can be used during the day or in the evening by using the darker shades. The first shade can be a bit chalky but it doesn't make the palette difficult to work with at all. I've also
I have a lot of trouble trying to get any pigment out of the second shade. However, t
he other shades are quite pigmented and they blend out really well, too. I've been wanting an all-matte palette for a while so I've really been enjoying this!
I'm not sure if 'Entourage' is an exact dupe for any of the Hourglass palettes, but the W7 Making Waves 'Yummy Mummy' palette looks very very similar to the Hourglass 'Obscura' palette!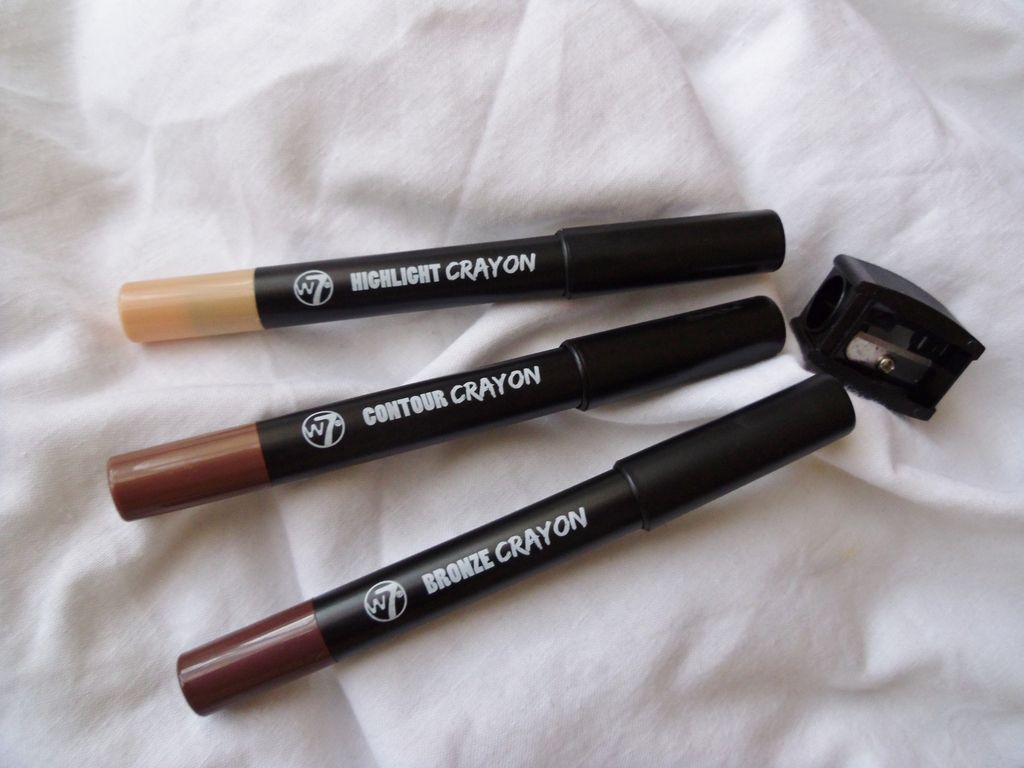 HIGH END: Smashbox Step By Step Contour Stick Trio (£35) | DUPE: W7 Face Shaping Contour Stix (£4.99):
The Smashbox contour sticks (review here) are honestly just amazing, however paying £35 everytime one stick runs out isn't ideal. The W7 Face Shaping Contour Stix is a brilliant dupe which I've really been loving recently. The shades are different to the Smashbox ones, but still work well nonetheless. The highlight stick can apply a little patchy but is amazing for brightening. I use the contour stick for a more everyday sculpted look, and the bronze stick is far too dark for bronzing so I've been using it for times I want a stronger and more defined contour. Both of these are not too warm-toned, making them perfect for contouring! I'd really recommend these if you're into cream contouring and want easy, quick chiseled cheeks!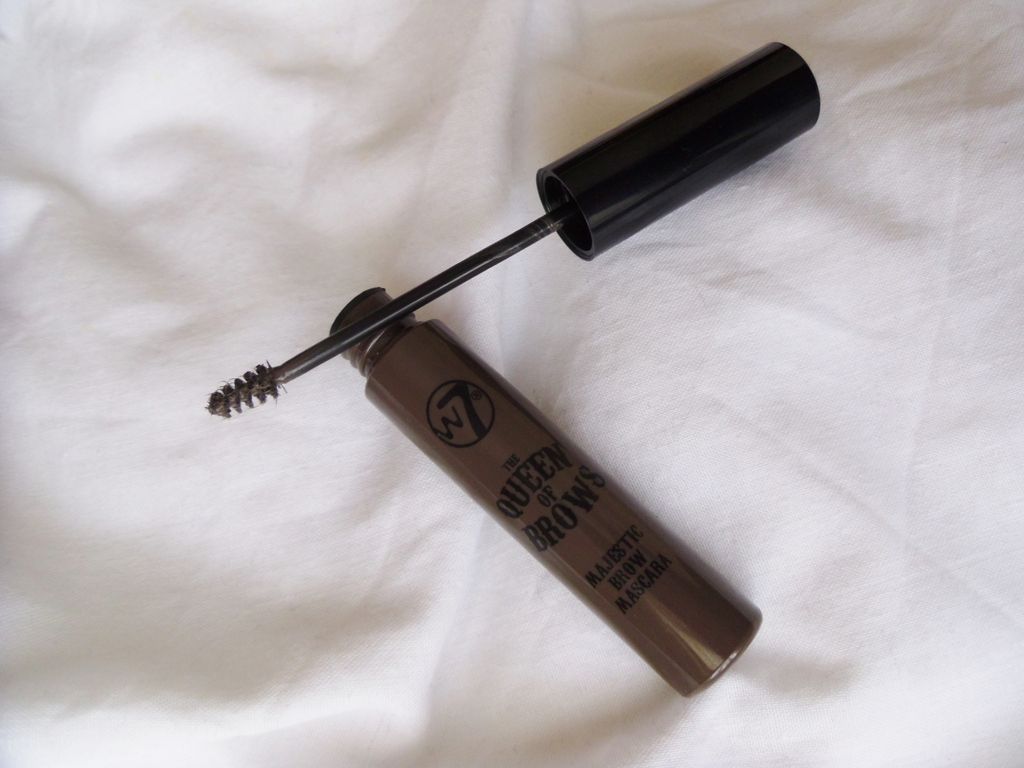 HIGH END: Benefit Gimme Brow (£18.50) | DUPE: W7 The Queen of Brows Majestic Brow Mascara* (£2.99):
The Gimme Brow is another product I have not yet tried, but I don't feel like I need to after trying the W7 Majestic Brow Mascara! This is genuinely the best brow gel I've ever used and it's a product I can use by itself. It actually seems to have fibres in the formula which helps to make my brows appear fuller. It also tints my brows and keeps
them in shape all day, without that crusty feeling that you can get with some other brow gels. My brows just look really neat and natural, I love it!
What other dupes do you know of?
W7 products can be found at www.fragrancedirect.co.uk, www.xtras.co.uk and also Beauty Base (Westfield, Stratford City).
You can also check
http://www.w7cosmetics.co.uk/ for information on their stockists!
Thanks for reading, Thahira x