If you've read my Kiko Haul post, you'll know that I now FINALLY own the popular Water Eyeshadow in the shade 208 Light Gold! I'm not sure if it's so popular because it's a dupe for the discontinued MAC Whisper of Gilt and Estee Lauder Heatwave or because it's just such a beautiful shade.. But either way, it's become a highly coveted product and I'm glad I have my hands on one!
The Kiko Water Eyeshadows have been designed to be used wet or dry. They're super pigmented and apply evenly no matter which way they're being used.. But I've found that applying these shadows with a damp brush (I like to spray a little makeup setting spray on the brush) will intensify the pigment and make them appear more metallic. These eyeshadows are also incredibly smooth and blend in beautifully, either with a brush or even my fingers!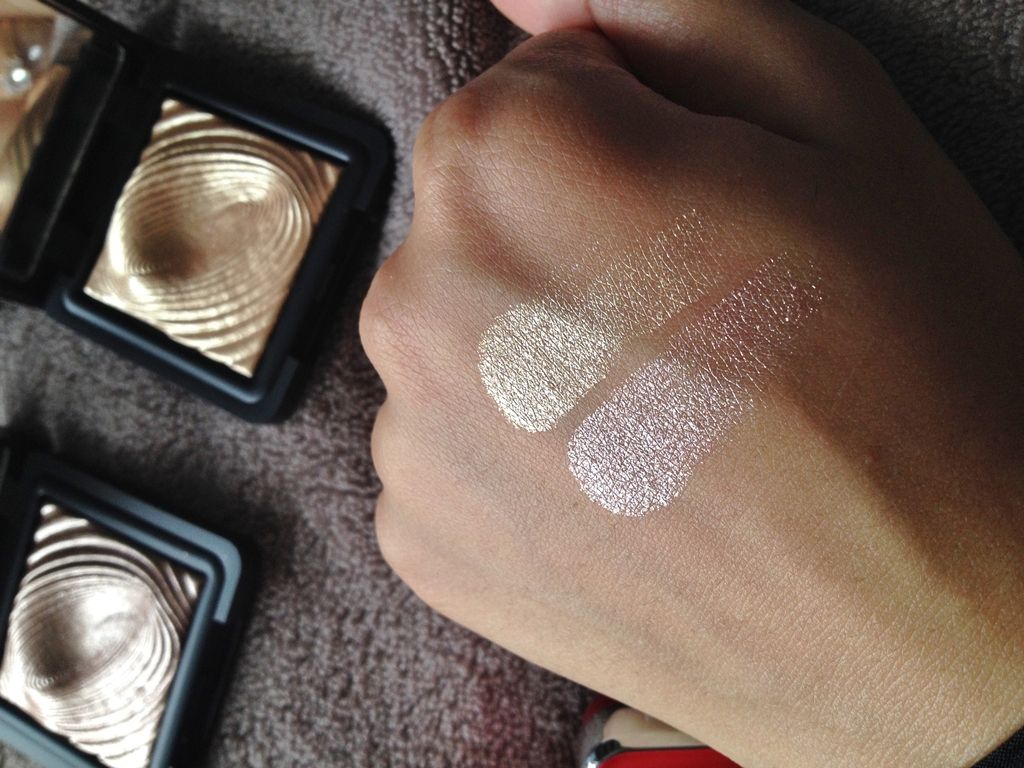 Top: 208 Light Gold. Bottom: 200 Champagne

The two shades I've tried can be doubled up as amazing highlighters, and I'm sure you'll be able to find a blush shade within the massive shade range as there are 32 gorgeous shades in total.
These babies last all day as highlighters with no fading at all, keeping that pretty glow in place! When applied as eyeshadow, I've found that eyeshadow can start to slightly fade during the day, but there's no creasing at all!



Not only is 208 Light Gold a great dupe for more expensive highlighters, these eyeshadows also seem to be pretty similar to the NARS Dual Intensity eyeshadows.
These eyeshadows are available here for £8.90, but Kiko do have amazing sales!
Let me know what you think of the Kiko Water Eyeshadows!
Thanks for reading, Thahira x