I actually bought the Urban Decay Naked Skin concealer back in Feb/March when I was on the hunt for a full coverage concealer that wouldn't crease at all under my eyes.. & I haven't stopped using it since then!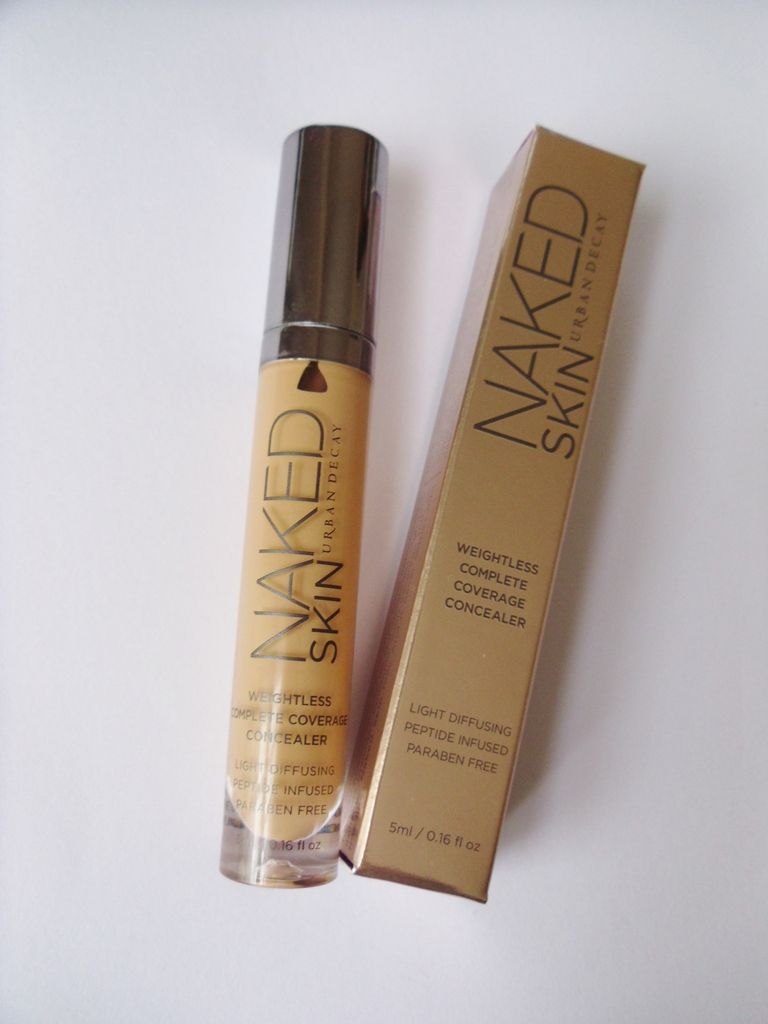 This concealer covers everything, from my ghastly dark circles to blemishes and scars with only one swipe of the applicator. Despite being a full coverage concealer, this is surprisingly super lightweight! I think the reason that I reach for this so often is because of how totally weightless it is.
You do have to work quickly with this as it sets fairly fast. It sets to a semi-matte finish, which results in it looking very natural and skin-like. This concealer stays in put for quite a long time, but I've found that setting it can elongate the longevity.
There is also absolutely no creasing or settling into fine lines when it comes to this concealer, even without it being set!
As it is a full coverage concealer, you don't need to use a lot of product. However, it is a buildable concealer if you decide you need the extra coverage (which you probably won't anyway!).
I lovelovelove the flat applicator which makes it easier to control how much product you use. It's also flexible, YAY!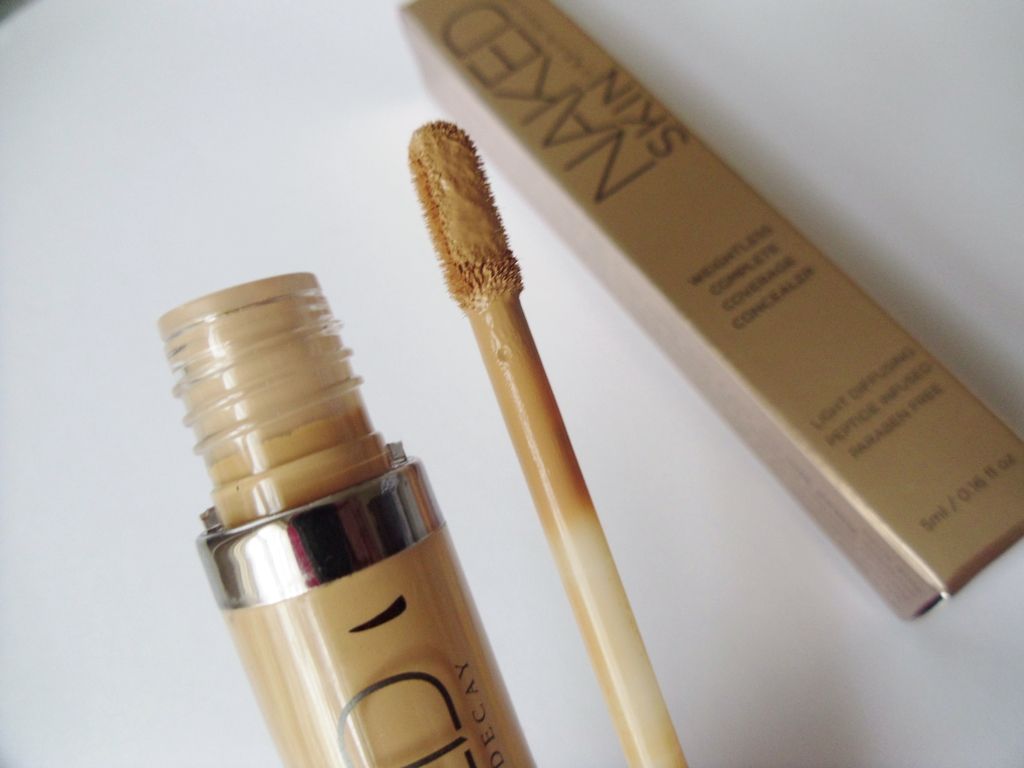 To the best of my knowledge, this concealer is available in 8 shades, and I've tried the shades Medium Neutral and Medium Dark Warm. Both of the shades were actually quite similar, but the latter was obviously slightly warmer/yellow toned.
Overall, this is a great concealer and can be used all over the face rather than just being for blemishes or under the eyes. The only negative things I'd have to say about this is that you've got extremely dry skin, perhaps 'try before you buy' as this can get a little drying sometimes. Also, it has some sort of a weird chemically scent, but that still hasn't put me off this concealer!
What are your thoughts on this concealer?
This concealer is available in various places, including here at FeelUnique.
Thanks for reading, Thahira x