Lipsticks/lipliners are my absolute favourite makeup products so when thinking of what post to write next, my current favourite MAC lipsticks came to mind immediately!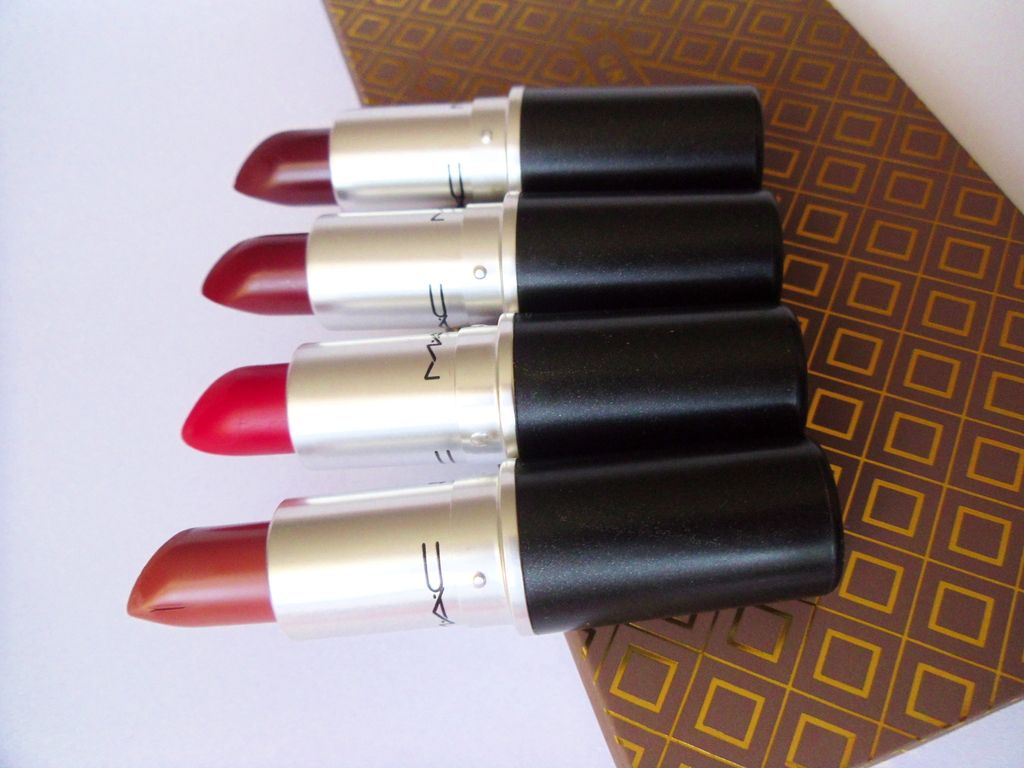 Top to bottom: Sin, Studded Kiss, Ruby Woo and Taupe
This is the most perfect nude for my skintone. Some days it looks more pink, and other days it leans more on the brown side and I love it either way!
I've always admired this shade on others, but thought it would look hideous on me because of how bright it is. However, it was the only thing I wore during the parties/events/weddings I went to during the summer and now I can't get enough of it! It's such a stunning blue-toned red and I think it'll complement all skin tones!
I know this isn't a true red, but I find that shades like this are the type of reds that suit me best (e.g. W7 'Chestnut', Wet n Wild 'Cinnamon Spice', Sleek 'Dare'). These types of reds have some brown in them and I just feel so confident wearing them!
This is a much darker and more red-toned version of MAC's 'Diva'. 'Sin' is possibly my all-time favourite lipstick! It's vampy and glam all at the same time!
These are all matte finishes which means they also last a little longer than others probably would. I'd say the darker the shade, the longer they seem to last on my lips.
What are your favourite MAC lipsticks??
Thanks for reading, Thahira x