I've always wanted to try one of the NARS Satin/Matte lip pencils, but I haven't been able to decide on a colour due to the fact that I want to swatch certain shades and there's no Nars counters close to me. I recently had a look im my aunt's makeup bag and found the NARS Velvet Matte Lip Pencil in the shade 'Damned'.
I think this product's best quality is its lasting power. It lasts an incredibly long amount of time, and even leaves a stain before completely fading at the end of the day. There's also no transferring with this product.. which is great as it means you won't need to be constantly worrying about touching up your lip colour!
It was slightly drying, however this is to be expected with a lip product that has a matte finish. It's nothing that a little lip prep can't fix - exfoliate and apply balm beforehand!
It's extremely creamy, and does glide on smoothly and comfortably - no tugging, yay!
I wouldn't say that it's the most pigmented product ever.. Initially, it didn't show up true to colour on my lips and was the tiniest bit patchy but perhaps this is because my lips are quite pigmented. Once I had applied a few layers, it was looking much better and was a lot more opaque. I'm not sure if it's just this shade, because people do always rave about how pigmented these NARS lip pencils are.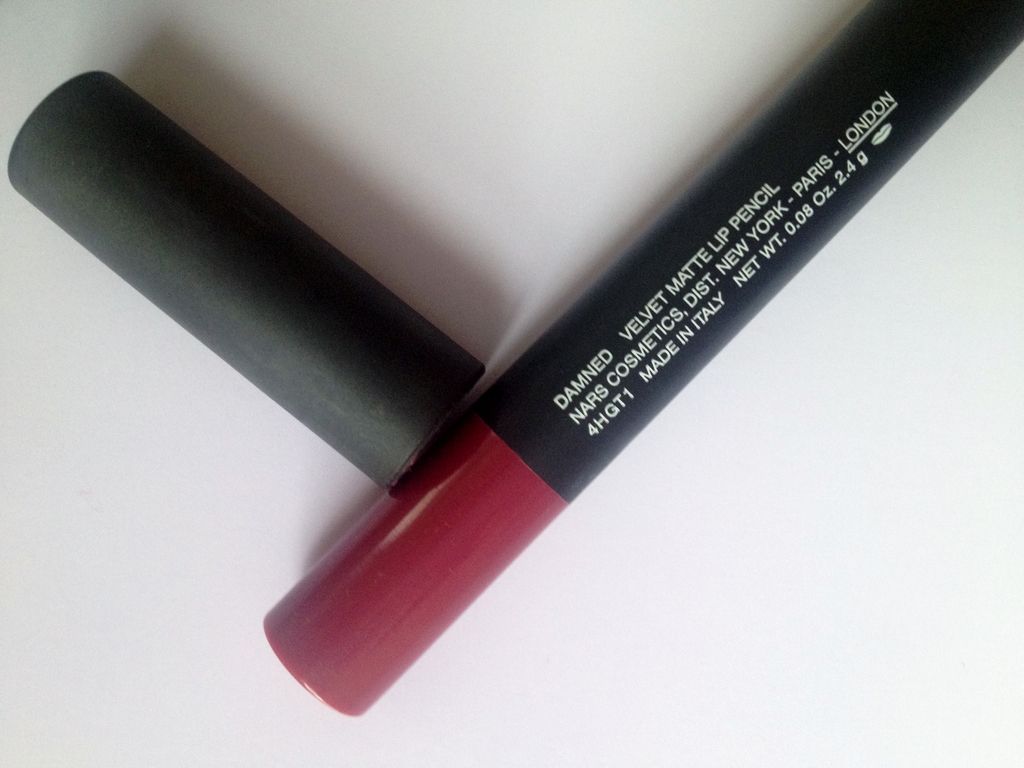 I had noted down this shade to buy.. and it's truly a beautiful purple-ish shade, but I'm glad I haven't purchased this shade as it really didn't suit me sadly.
Overall, I did actually quite enjoy testing this out! I can't wait for the next time I visit a Nars counter to see what shades I can pick up!
Let me know what you think if you've tried either the Matte or Satin version! What shades would you recommend, too?
Thanks for reading, Thahira x