I ended up arriving late accidentally (whoops), but the event began with the cutest set up of refreshments which we were able to help ourselves to throughout the evening. It was followed by a mini pamper session where some bloggers were able to have the Spa of the World range demonstrated on them!
Gemma, a skincare expert, then introduced us to their new range - Oils of Life. The aim of the collection is to revive your skin and leave it looking radiant.
The range has been specifically designed for dry skin and has been dermatologically tested. They contain three seed oils: Rosehip seed oil, Camellia seed oil and Black Cumin seed oil, which are all extremely beneficial for our skin! The Body Shop are actually one of two companies that use these seed oils!
Gemma demonstrated the new products for us on Sangy, whilst telling us all about them, and her skin looked so glowy and radiant at the end!
The range consists of four products:
Softens and activates the skin. Also helps to lock in moisture.
This has got to be the star, for me! Gemma told us it's one drop for dry skin and two to three drops for extremely dry skin. She applied two drops on Sangy, which covered her whole face without looking greasy and dried in no time! We had the chance to try it and it's unbelievably light which means it absorbed super quickly! I cannot believe how hydrating it was! The Twin-Ball Facial Massager can be used with this.
As well as the benefits of the seed oils, this cream also helps to tighten the skin!
Moisturising, but also adds a natural glow. It actually contains gold and silver particles which will help enhance your glow!
The packaging of these products is just gorgeous and you can tell a lot of thought has gone into creating these products! It's also perfect for winter, when our skin usually needs a little revitalising!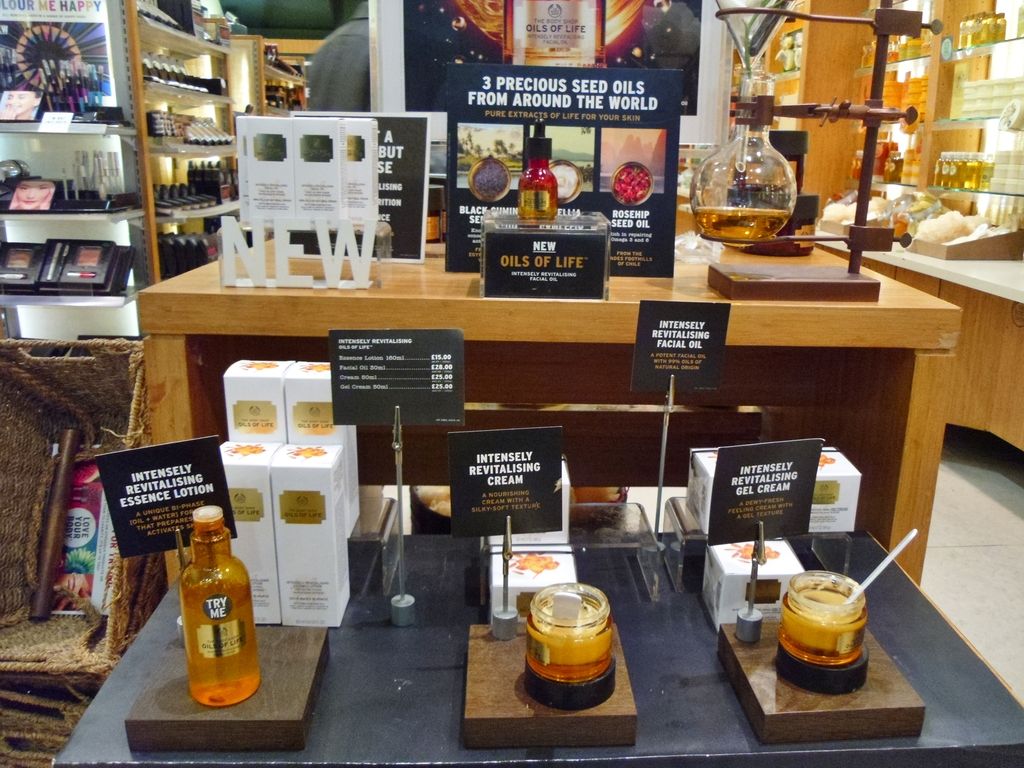 The very beautiful Oni then gave us a makeup masterclass using a lot of The Body Shop's best sellers.
She also demonstrated how to use the new Fresh Sorbet Blush, which has a sorbet texture (surprise, surprise!) and contains very fine shimmer particles for a glowy look!
The evening ended with announcing the raffle winner (congrats Tasnim!) and goody bags.
I had an amazing evening, so thank you to all the staff who were all incredibly lovely!
Look out for a little haul post soon as we were all given time to mingle and shop at the end!
Let me know what you think if you've tried this range yet, or any of the newer ones!
Thanks for reading, Thahira x