The NARS Radiant Creamy Concealer is a product that constantly receives high praise from beauty lovers. Despite hearing everyone rave about this concealer, I never really had any interest in trying it until last year.. and boy am I disappointed in myself for not trying it earlier!
This concealer is suuuuuper creamy which makes it a dream to blend out whilst still maintaining the high coverage that everyone boasts about. I usually apply a few dots under my eyes for light coverage, but I'm still able to achieve the beautiful radiant effect it gives. For days I want a more flawless under eye, I just swipe the wand under my eyes and blend it all out. This is my go-to concealer for events and parties because the pigmentation is just unbelievable, and it also makes my under eyes appear a lot brighter.
This is also a lovely product to conceal discolouration or other imperfections on the skin without caking up.. but I do feel it's better suited for the eye area because of its luminous finish.
I don't usually need to powder my concealer, but with this I definitely do. My under eyes can start to crease pretty quickly if I've applied a generous amount and haven't set it yet. However, I don't really have this issue on an everyday basis when I've just applied a small amount! Once set, the product stays in place and I don't need any touch ups throughout the day.
I believe this concealer is available in 10 shades, and it's probably one of the best concealer ranges I've ever seen (this is why I love NARS!). I'm in the shade Ginger (golden undertone for medium complexion) which is a tad light for me, making it perfect for brightening my eye area! Also, the shade Custard (yellow tone for light to medium complexion) is a great shade for highlighting on my skintone.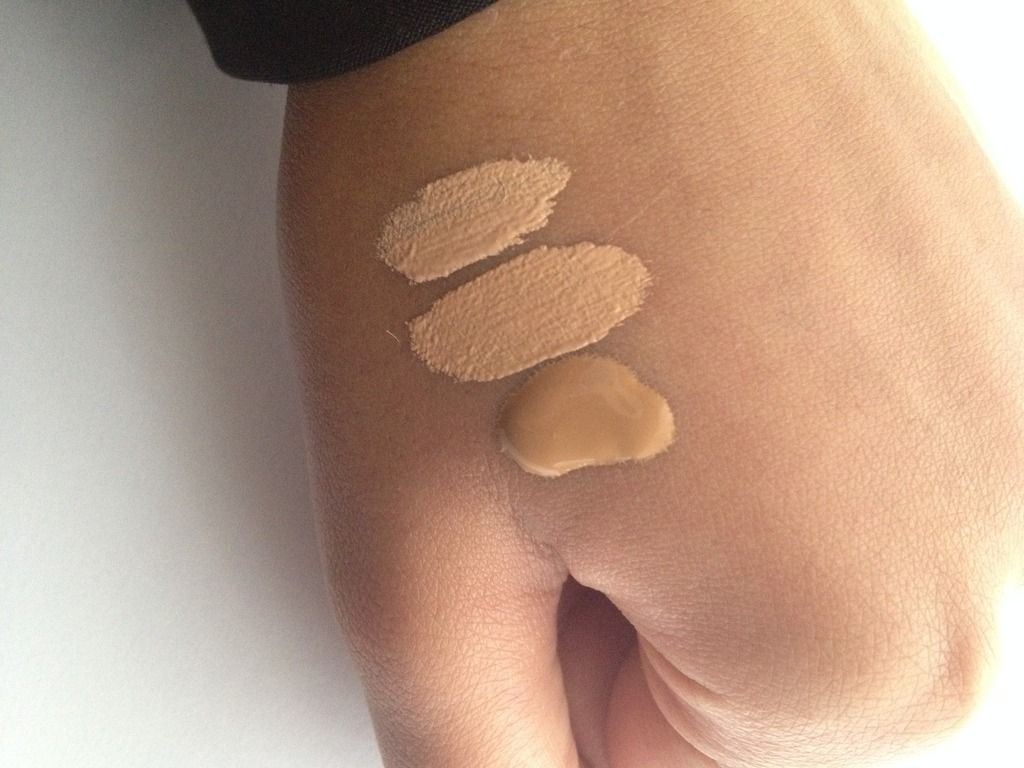 From top to bottom: NARS RCC Custard, NARS RCC Ginger, NARS ADLW Syracuse
From top to bottom: NARS RCC Custard, NARS RCC Ginger, NARS ADLW Syracuse
From top to bottom: NARS ADLW Syracuse, NARS RCC Ginger, NARS RCC Custard
PROS:
- brightening
- corrects and conceals (but this may be because Ginger is slightly peachy)
- long lasting
- doe foot applicator makes application easy
- extremely blendable
- can be used under eyes and on blemishes
- large shade range
- doesn't look or feel cakey
CONS:
- can crease if you use too much product
I know a lot of people have mentioned that the Maybelline Fit Me concealer is a dupe, but I have both and personally think they're quite different.
If you haven't tried this yet, what are you waiting for?!
What do you think of this concealer, if you've tried it? :)
Thanks for reading, Thahira x