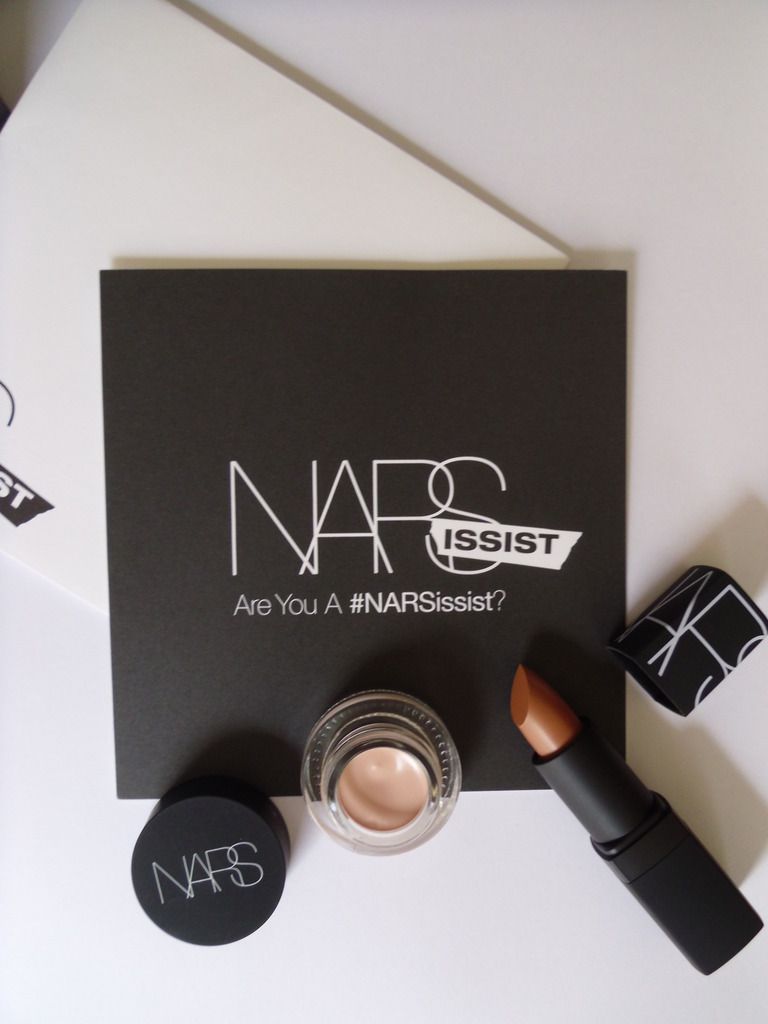 NARS is a fairly new brand to me as I've only started using their products this year, but every single one I've tried has ended up being one of my favourites! They recently sent me a two products and I was literally over the moon when they sent me a message!
The products came packaged beautifully in black tissue paper and a NARS paper bag.. It's safe to say that the products themselves also have beautiful packaging! I was sent a lipstick in the shade 'Liguria'* and an Eye Paint in the shade 'Porto Venere'*, both from the Spring 2015 collection.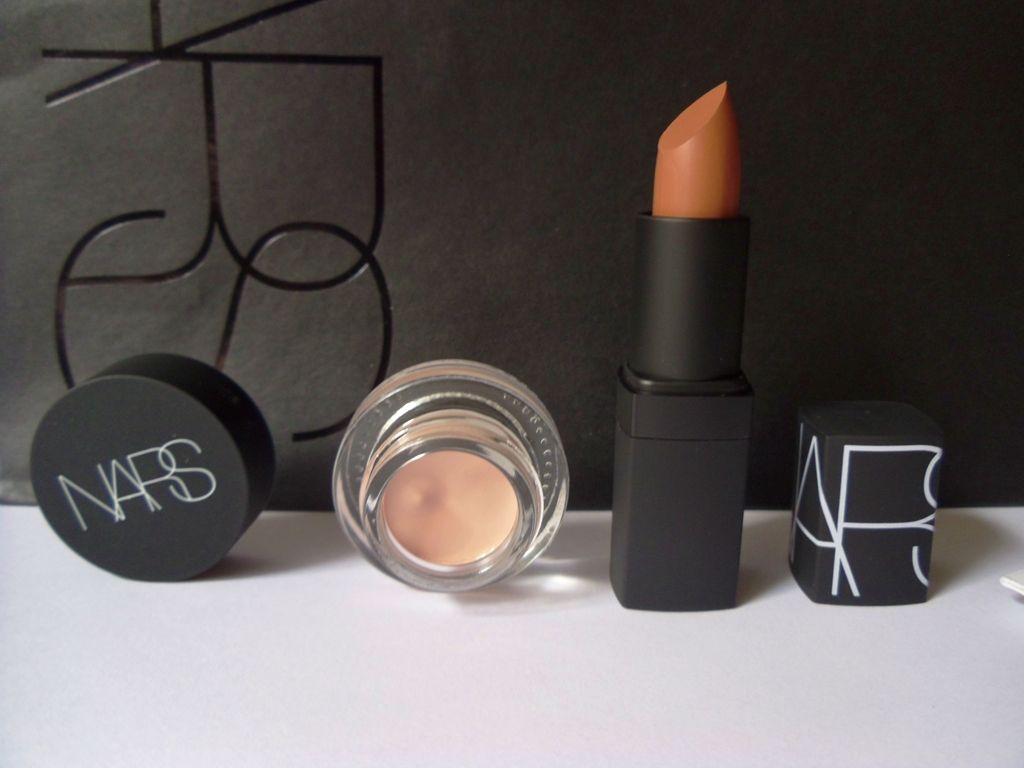 This is a golden nude with flecks of subtle shimmer, and it is honestly SO beautiful! It's a lot more pigmented than I was expecting from a sheer lipstick which I was quite pleased with! Unfortunately, it didn't suit me by itself but looks great paired with a lipliner! It's not drying, creamy and lasts a relatively long time.. Like most lipsticks, it starts to wear away after eating. According to the NARS website, it also contains 'ingredients to improve the condition of the lips', yay!
I'm loving this little pale pink pot of goodness! It's so versatile and is available in other shades (I'm eyeing up Mesopotamia).. You can use these Eye Paints as an eyeshadow, an eyeshadow base, liner and highlighter! I've been using Porto Venere in all these ways except for liner and it's amazing - doesn't crease, lasts all day and very pigmented! It's unbelievable how great the formula is.. It's so silky smooth and lightweight! It's also extremely creamy, to the point that I thought it's just going to crease and not set, but it actually dried pretty quickly and stayed put! Thankfully, this shade isn't limited edition!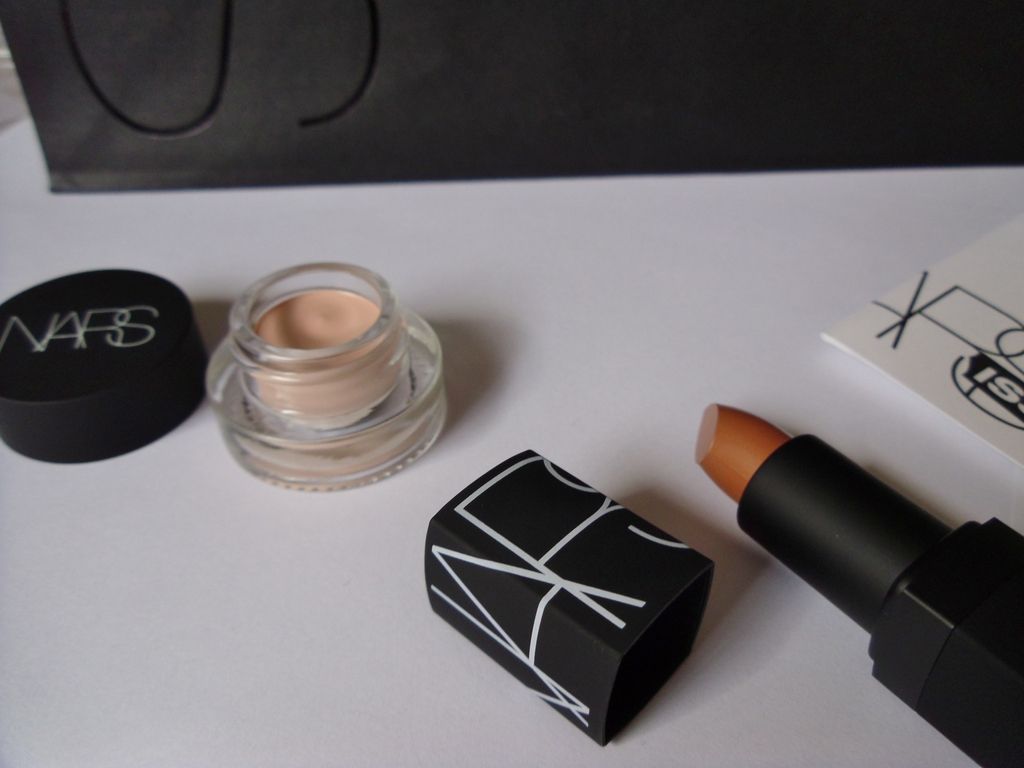 This was so incredibly kind of them! I've noticed that NARS send these cute parcels to smaller bloggers (like me!), more well-known bloggers and even non-bloggers! It makes me want to support their brand and products even more as it shows how much NARS appreciate their customers!
Also, am I the only one who thinks it's so cute how there's one mysterious girl behind NARS' social media?!
Thanks for reading, Thahira x