Contouring and highlighting is such a big part of almost everyone's makeup routine nowadays and pretty much every brand has released a kit! The Smashbox Contour Kit (powder) is loved my many, so it was only a matter of time until they released a cream kit.. This trio has actually been available for a few months now, I THINK they were released earlier this year for Spring 2015.
I'm just going to begin by saying that this trio is AMAZING! Included in the set is a highlight shade, a bronze shade and a contour shade - all you need for a sculpted face! The set also includes a sharpener so you won't need to worry about finding one to fit the pencils perfectly.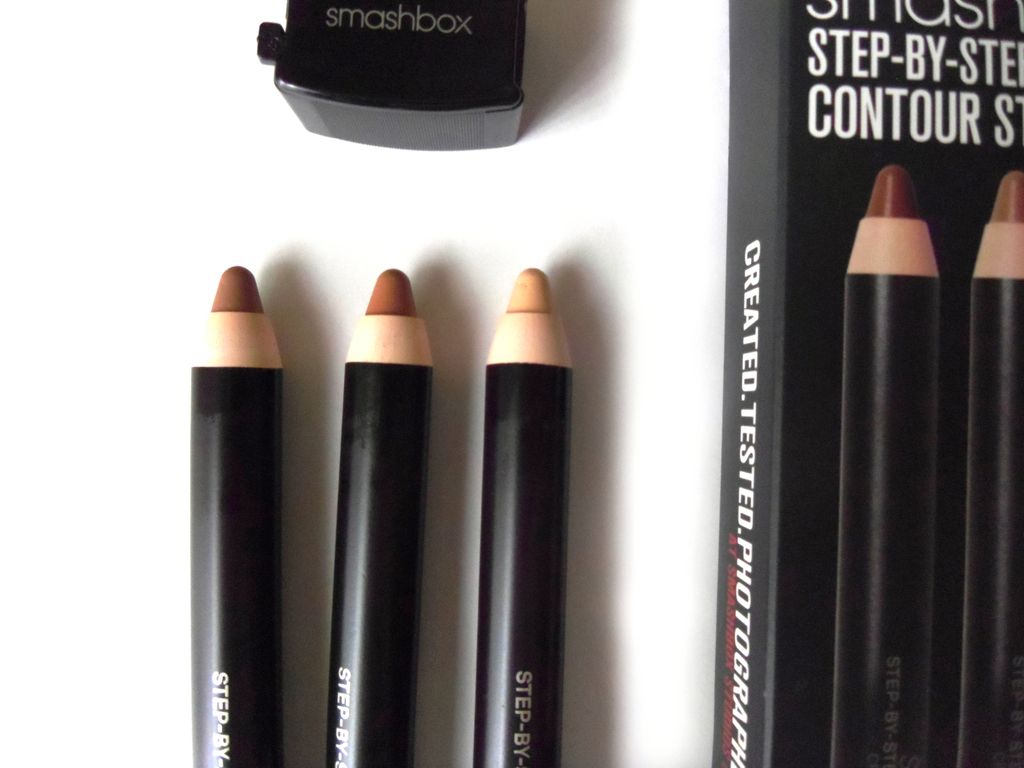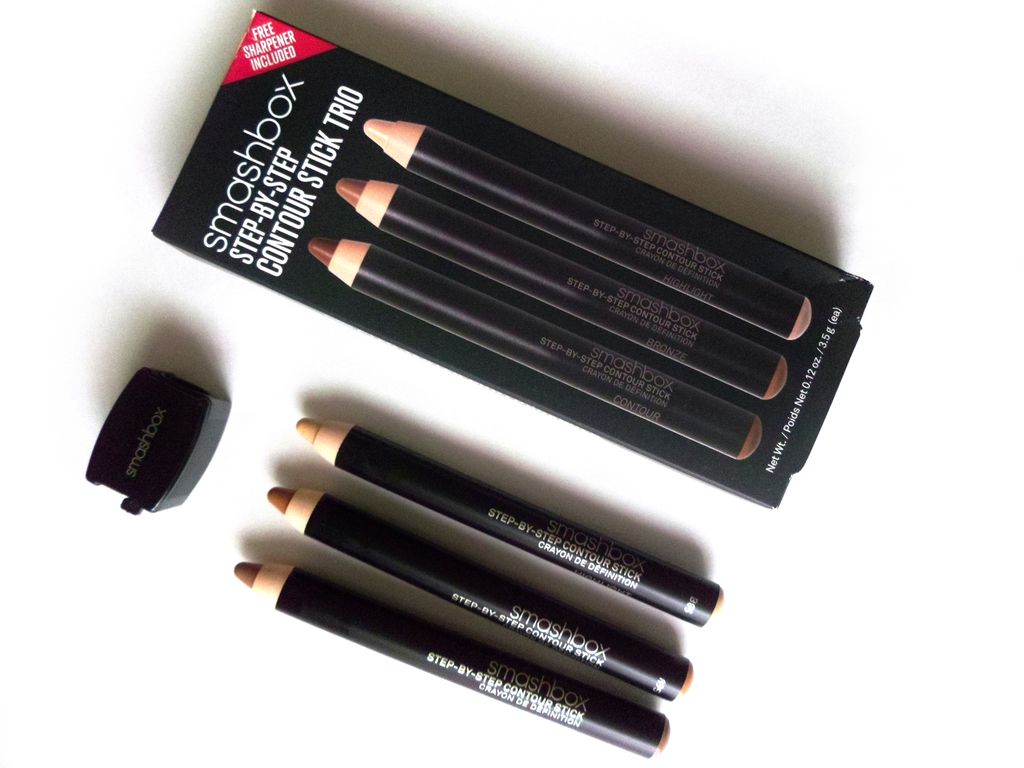 Being in a pencil/stick format makes it unbelievably easy to contour and highlight as you can place the product exactly where you want it to be!
The formula is extremely creamy which makes it a dream to use on my face, it literally just glides onto my face and there is no dragging at all.. I've even applied it after powdering and it still looked good! The creamy formula also means that it's perfect for us girls with dry skin, but it's not greasy at all so it'll be great for oily skin types too.
However, due to the creaminess, the pencil does seem to go blunt after about 2-3 uses and you do lose a bit of the product whilst sharpening.. So I would have preferred it in a twist-up mechanism instead as it's not the most cheapest product.
All three shades are incredibly pigmented, so you may need to use a light hand if you're just starting out, and they create such a flawless and defined result! It still leaves a very natural finish because of how easily they blend in, but you can always build it up for a more dramatic contour if that's what you prefer.
They last all day, don't move around on my face and don't really fade on my skin in the slightest.
They don't make my skin oilier or drier and don't cling to dry patches either!
All three shades are matte. In my opinion, these shades are more suited for light/medium skin tones and if you're really pale or have a deep skintone, this probably isn't for you as maybe all or just one of the shades may not work as well on your skin tone. Maybe Smashbox will bring out some more shades, who knows!
The contour shade (a cool-toned brown) has got to be my favourite out of the three - it is literally the most perfect shade to contour with ever!
The highlight shade (yellow-toned) is also beautiful and although it's very light compared to my skin tone, it still looks lovely once it has been blended out.
The bronze shade (a gorgeous warm brown shade) is probably the least used out of the trio, but it is still a great shade nonetheless! I love the goldeny look it gives my cheeks! Smashbox suggest using it as a transition shade between the contour and highlight shades.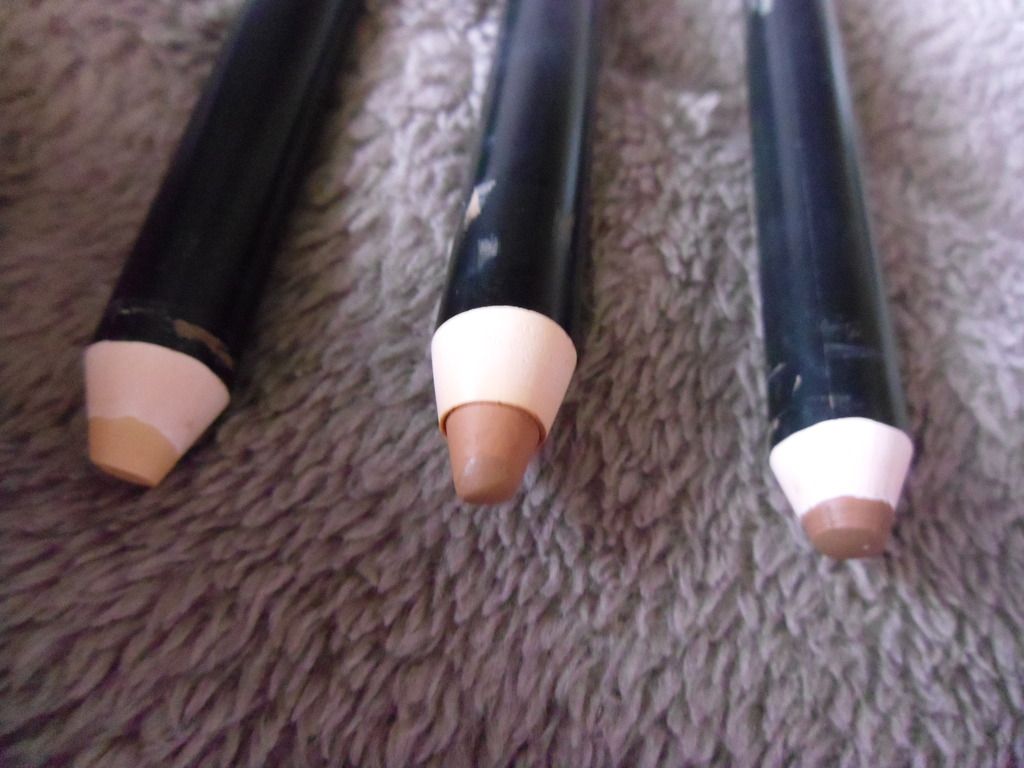 From L-R: Highlight, Bronze, Contour.