Skin Face Beauty recently tagged me to do the Makeup Addict Tag so I thought I'd do it now before I forget!
Which product do you still keep buying more of despite having plenty in your collection?
Lip products! Lipsticks, lip liners, chubby pencils - it's my weakness, I can't help it.. I probably have five different lipsticks of the same shade and will still convince myself I need another one!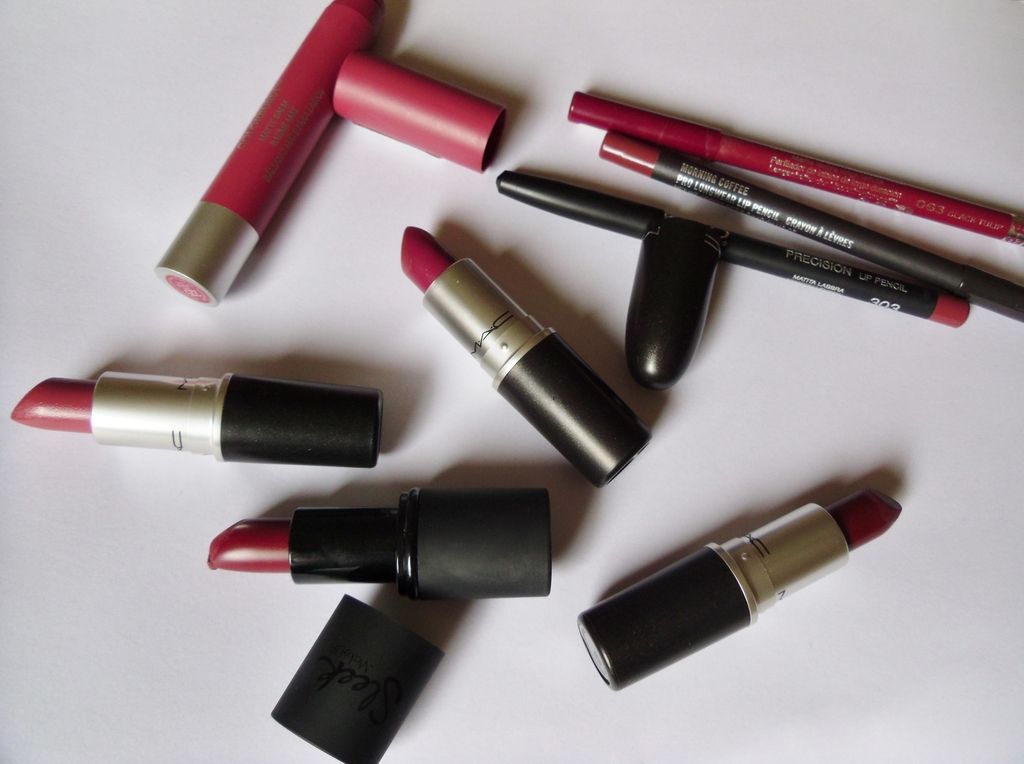 What's the one product you can't live without?
I know they aren't makeup but I really can't live without the Nip & Fab Glycolic Fix Exfoliating Facial Pads and The Body Shop Vitamin E Serum-in-Oil! Without these two, my foundation would just look gross!
Highend: I've got to agree with her and say NARS, too! It's a pretty new brand to me, I've not been disappointed by anything I've tried from them.
Drugstore: Either Rimmel or Maybelline, I could be happy with a face of makeup just from either one of these brands.
How big is your makeup collection?
Not big at all, because I'm always getting rid of things. I've got a tiny room so I just don't have the space for a huge collection.
Currently, my makeup is in perfume boxes which I've decorated and nutella jars (the tiny ones with the plastic lids) for brushes and lip liners! & then everything goes into my bookshelf.
How many items of makeup have you got in your handbag at the moment?
I actually cleaned out my bag yesterday, so there's nothing in there except for some essentials, including Soap & Glory Hand Maid and Hand Food and Carmex!
If you could raid another blogger's stash, who would it be?
Vivianna Does Makeup or Lily Pebbles!!
How long does your usual makeup routine take and how many products do you use?
My 'usual' routine depends on how much of a rush I'm in! I can do my everyday makeup routine in 10-15mins, but it can also take me over an hour. The number of products also depends on how much time I have, but usually around 6 and maybe even 1 or 2 if I'm pushed for time.
Have you ever bought makeup knowing you won't use it?
Yes, thank God for depop!
There were a few more people I wanted to tag, but SkinFaceBeauty already tagged them!
I also tag anyone who wants to do this, leave your link below if you end up doing it!
Thanks for reading, Thahira x