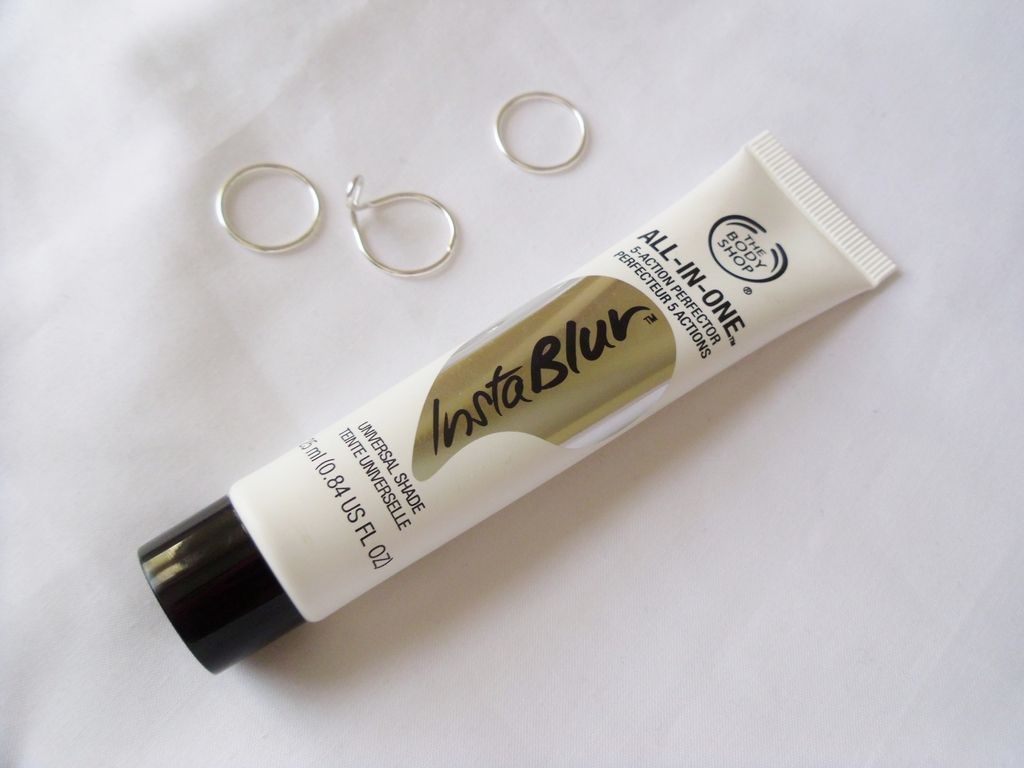 I don't think I've ever mentioned a primer before on my blog, and that's because I've honestly never believed they've made any difference to my makeup. I've tried Benefit, L'Oreal, Fashionista etc and haven't experienced anything amazing. Recently, I picked up The Body Shop's InstaBlur primer after the lovely lady working there demonstrated how incredibly well it blurred fine lines and textured skin. I don't really have this kind of problem so I'm not sure what drew me to it but I'm so glad I did end up purchasing it!
This primer has 5 claims:
- Shine controlling for 12 hours
- Reduces appearance of pores
- Blemish hiding
- Complexion unifying
- Make-up extending
Out of these 5, I'd have to say that I've definitely noticed a difference with two - controlling shine and extending makeup. This primer is the first primer I've ever used which has genuinely elongated the wear of my makeup and ensures it doesn't fade away.
As well as creating a smooth canvas for my makeup to go over, it has also been performing really well in mattifying my skin which means my foundation is also mattified. For this reason,
I absolutely love using this primer with foundations that tend to get overly dewy or oily during the day.
I haven't noticed any difference in it hiding blemishes or unifying my complexion (I'm guessing this means to even out my skintone?), BUT I've tested this primer out on the back of my hands and it's definitely smoothed out the appearance of the fine lines there. I don't have large pores or fine lines etc on my face so I can't comment on what it's like on the face unfortunately.

This comes out of the tube as a clear/white colour and has a thick dry-gel consistency. It becomes invisible as soon as it has been applied to my face and isn't heavy at all.

I'd definitely recommend this to anyone wanting to try a primer that actually does its job, especially for girls with oily skin! It's also a product which can be worn on its own for a matte and smooth face all day!

Let me know what you think if you've tried this!

Thanks for reading, Thahira x